Integrate Amazon, Shopify, and more with NetSuite
Account for sales, fees, taxes, refunds, gift cards, and more in NetSuite
Get summarized journal entries that reconcile with your payouts
Saves hours a month on manual accounting
Get early access
the #1 choice since 2014
Trusted by thousands of sellers, accountants, and bookkeepers
ECOMMERCE ACCOUNTING IN NETSUITE, WITHOUT THE HEADACHES
Struggling with inaccurate reconciliations and inefficient accounting processes for your ecommerce business?
AMAZON, SHOPIFY, EBAY, ETSY, WALMART, BIGCOMMERCE
Integrate your sales channels with NetSuite
A2X transforms transaction data from your sales channels into summarized journal entries that reconcile perfectly with payouts in NetSuite. From a single channel with thousands of orders to multiple channels, countries, and currencies. A2X works alongside your inventory management, order tracking, and more – helping you save hours a month while giving you true financial visibility.
TRUST YOUR ECOMMERCE NUMBERS IN NETSUITE
Accurate accounting, more data, better decisions
Ecommerce accounting in minutes, not hours
Get auto-categorized summaries of your sales, fees, taxes, and more matched to deposits in NetSuite for reconciliation.
Make tax time less taxing with accurate books
A2X summarizes your transactions by taxed, non-taxed, or tax excluded – ensuring accurate tracking in NetSuite.
Detailed financial reporting, less guesswork
Keep track of your profit margins, channel performance, and more with accurate financial statements in NetSuite.
ADVANCED FEATURES
A2X is the leader in ecommerce accounting; whether you're selling on one channel or many; in different currencies or countries, A2X has you covered
Seamless integration
A2X works alongside your existing integrations, allowing you to manage inventory and order tracking separately.
Accurate summaries
A2X summaries match perfectly to your payouts, giving you confidence that every transaction type has been accounted for.
Map to your Chart of Accounts
A2X syncs with your Chart of Accounts in NetSuite, so you can select which account you want A2X to post summaries to.
Accrual accounting
A2X's summaries are accrual, meaning they are grouped into the period they occurred.
Historical sales data access
Catch up on your ecommerce bookkeeping in NetSuite with A2X's historical data fetching capabilities.
Fast and easy setup
With A2X, you don't need an integrator or a developer. You can get up and running in hours, not months.
Today, there are a wide range of accounting connectors that claim to accurately record your marketplace or online store sales in your accounting system. And while many of them are useful for specific groups of sellers, we have decided to stick with A2X for our clients.
Read full review
TRUSTED BY INDUSTRY LEADERS
Why choose A2X
Ecommerce expertise
A2X knows ecommerce; it has been reconciling Amazon settlements since 2014 and Shopify payouts since 2019. A2X is relied on by tens of thousands of ecommerce sellers, as well as expert ecommerce accountants and bookkeepers around the world.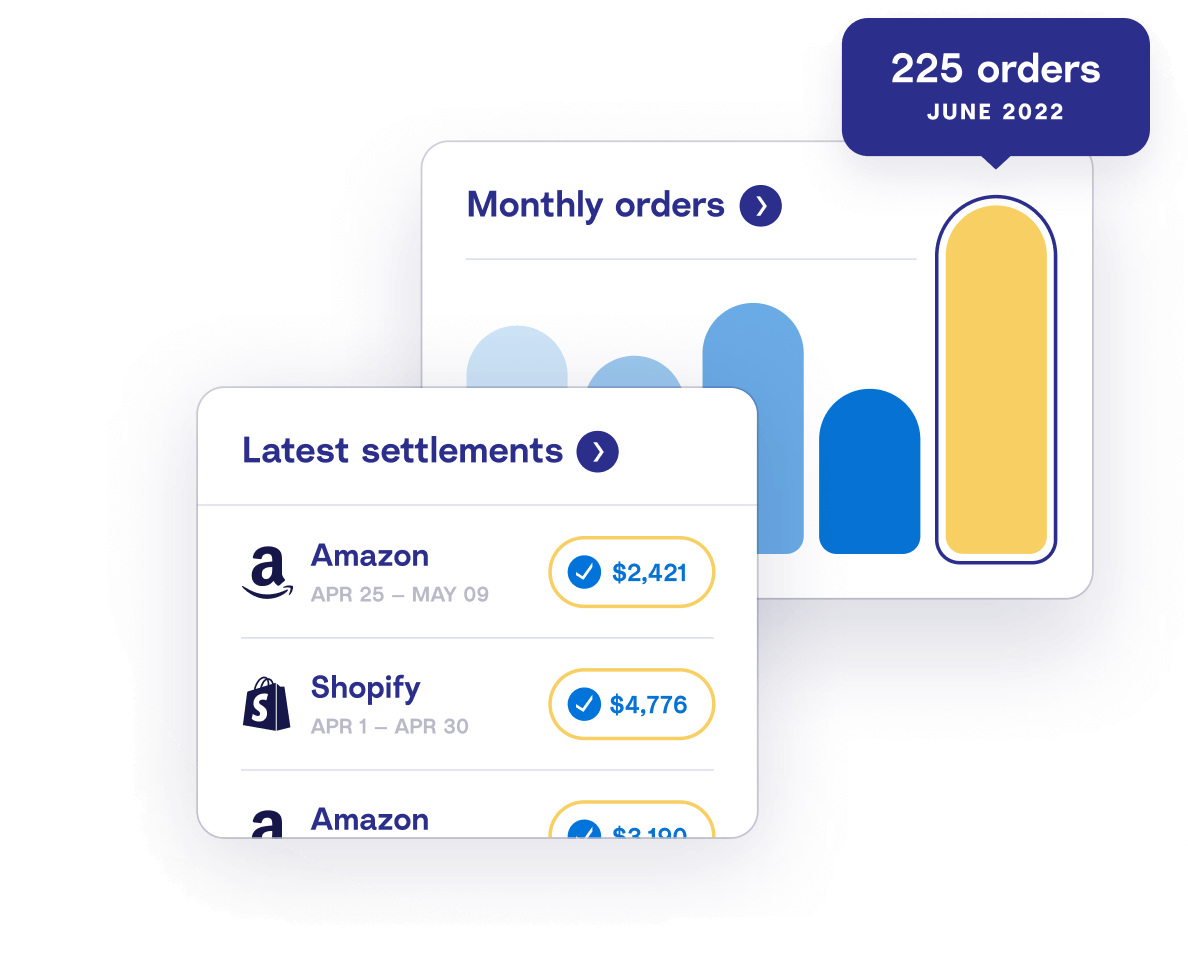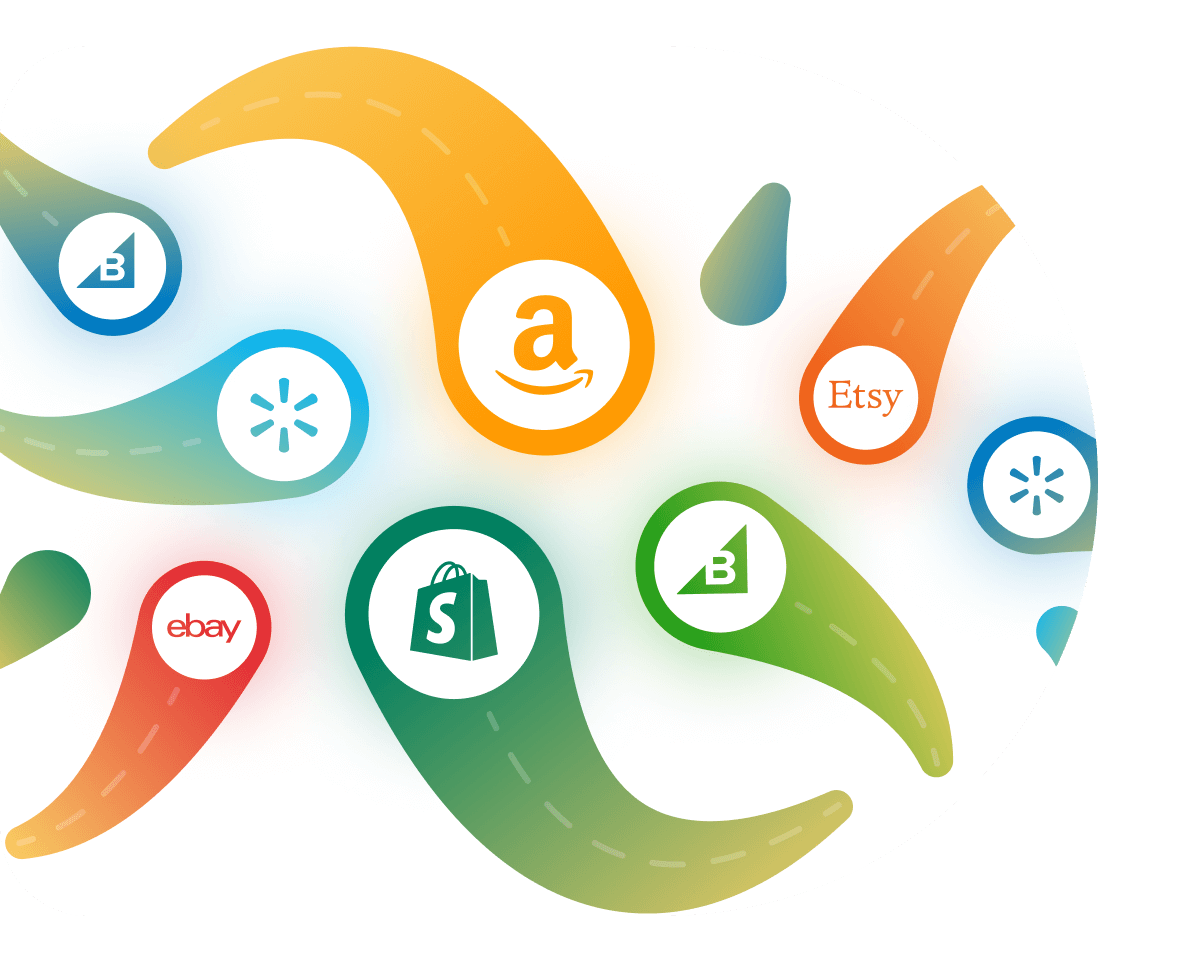 Integrates with the channels and marketplaces you sell on
A2X integrates with Amazon, Shopify, eBay, Etsy, Walmart, and BigCommerce, giving you accurate summaries in NetSuite for all the channels you sell on.
Global experience, local support for accurate accounting in NetSuite
Need help? The A2X team is available in every time zone, has deep ecommerce accounting expertise, and can support you on your journey to accurate ecommerce financials in NetSuite.
Onboarding is also included for free on all premium plans.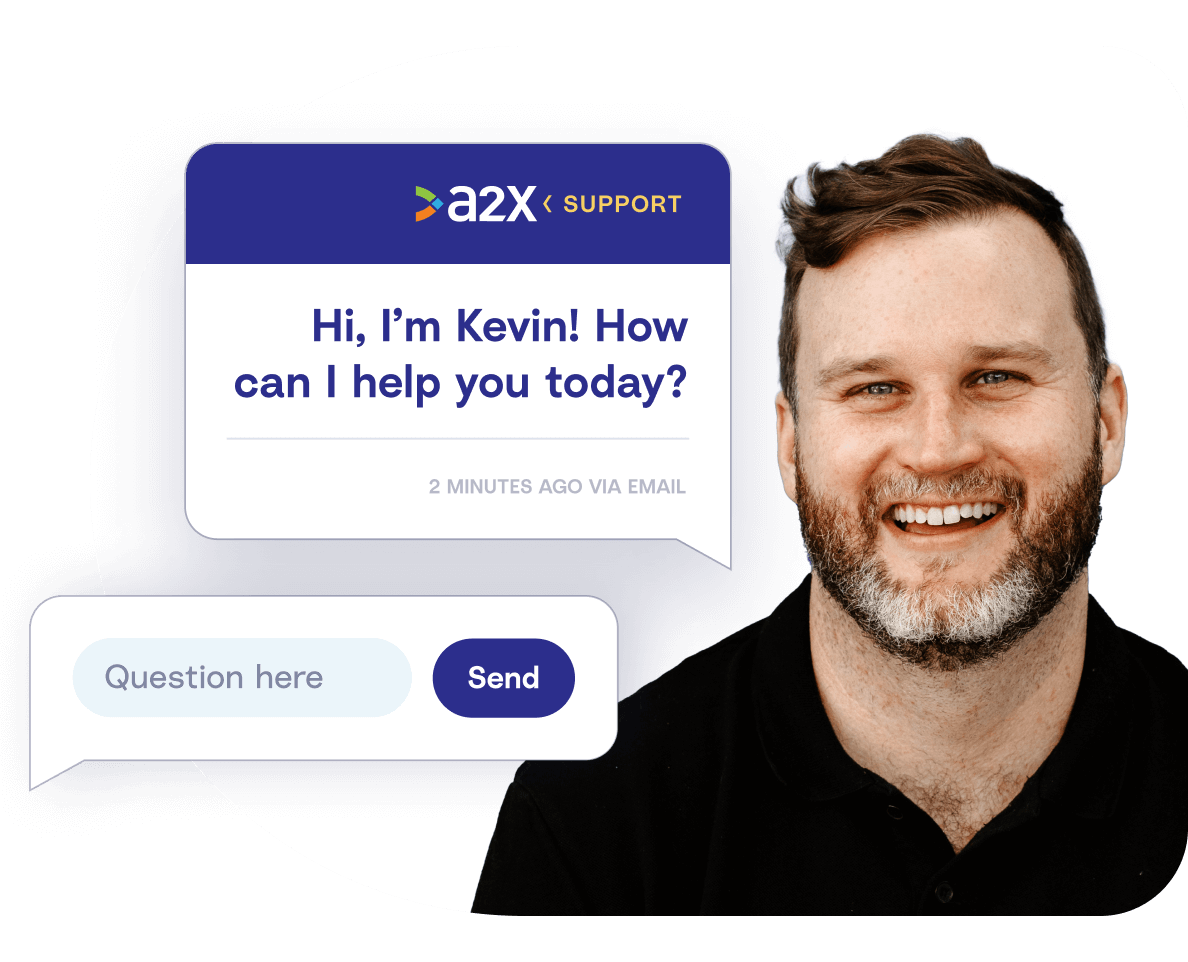 frequently asked questions
Still have questions? We're here to help
A2X generates a summarized journal entry, which is posted to NetSuite, each time a payout is received from your ecommerce channel.
All transaction types are included: sales, fees, advertising, pending balances, refunds, warehousing, commission, discounts, shipping, and more. A full list of transaction types in the Amazon support article and Shopify support article.
Yes. You can connect A2X to all of the platforms you sell on; each channel or store will have its own account. You can then connect all of these to either the same NetSuite account or to different NetSuite accounts, according to your accounting needs.
Most inventory integrations focus on individual orders. While this approach is great for operations, it can make accounting challenging, as you're attempting to reconcile thousands of orders to a single payout. Sometimes, inventory entries may not include all transaction types that occurred on the ecommerce channel, such as specific fees or adjustments if an order changes. A2X captures all of this data and includes it in a single, summarized entry that matches the payout you've received.
Setting up A2X is very straightforward. All you need to do is connect your ecommerce channels and your accounting software. These steps are very safe and won't impact either platform. After that, you'll map your accounts by selecting which Chart of Accounts in NetSuite you'd like A2X to post each transaction type to. Once this is done, you're ready to start posting your entries to NetSuite
No, A2X integrates with Amazon, Shopify, eBay, Etsy, Walmart, and BigCommerce, and it can be connected to NetSuite. However, some accounting expertise may be required to ensure everything is set up correctly, so we recommend having your settings reviewed by an accountant.
Onboarding is included for free on all premium plans; this means you can book a call with one of our onboarding specialists to go through the accounts mapping. A2X also has expert support available on hand at all times via chat to answer any questions you may have.
Yes, A2X is capable of supporting customers who process hundreds of thousands of orders per month.
A2X's premium plans start at $99 per month. The pricing of A2X is determined by the number of channels and the volume of orders. For instance, if you operate across five ecommerce channels (a combination of Amazon, Shopify, and eBay) with an approximate monthly order volume of 10,000, the cost would be $199 per month
A2X integrates with Amazon, Shopify, eBay, Etsy, Walmart, and BigCommerce. A2X can also identify any third-party payment gateway on your Shopify or BigCommerce store, and it provides a method to reconcile these as well, using a clearing account to account for the gateway fees. Learn more about how A2X works with payment gateways here.
How does A2X handle currency conversions and international transactions? A2X imports the data in the currency of the respective channel. For instance, if the currency on your Shopify store is USD, that is the currency A2X will use. If a currency conversion is required, the conversion will happen in NetSuite. Learn more about how A2X handles currency conversions here.

If you use a currency conversion service, such as OFX, A2X can support this setup by posting to a clearing account. Find out more about how A2X works with foreign exchange tools here.
Yes, access to historical data is included in all premium plans. In most cases, A2X can assist in retrieving the historical data you need
Have more questions? Reach out to our Customer Success team via the chat in the bottom corner of your screen.
Automated ecommerce accounting in NetSuite
Save time, work smarter, and get reliable Amazon and Shopify financials you can trust.
Learn more